Internal Controls Systems in Financial Reporting
In financial reporting, various auditing standards refer to internal control systems, namely the Sarbanes Oxley Act (SOX), the SEC regulations in the US, and the IDW auditing standards in Germany.
In this webinar, we will be exploring 6 steps to setting up an Internal Control System aligned to SOX and sharing practical steps for those organisations looking to achieve greater financial integrity and shareholder confidence. Our speakers have extensive experience throughout their careers in the fields of internal controls and audit for renowned globally listed companies, and will be sharing success factors and risks to consider in your SOX compliance journey.
Learn about Alyne's Financial Controls and how the capability could be a great value-contributor to providing a health-check of your organisation's financial integrity.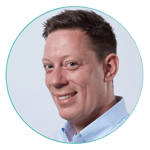 Karl Viertel
CEO & CO-FOUNDER OF ALYNE
Prior to founding Alyne, Karl delivered security, risk management and governance solutions to organisations in Europe, America and Asia Pacific in his role as Director for Deloitte & Touche in Germany and Australia.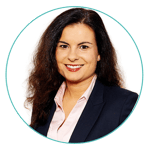 Claudia Howe
REGIONAL HEAD OF SALES

Throughout her career and experience as Senior Manager at Deloitte Germany, Claudia played a key role in the design and implementation of the Internal Control Systems for renowned DAX30 companies.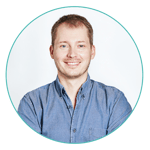 Frederick Geyer
SPECIALIST CONTROL FRAMEWORKS

Frederick has gained years of experience working alongside multi-national corporations, specialising in internal controls and audit, in his experience as a manager at Deloitte.
6 steps, from identifying the scope of your ICS, to a fully operational ICS with reviews and improvements.
What challenges have you seen with control implementation within companies?
Which areas of ICS scoping are of particular interest for Internal Audit?
How should you identify the stakeholders to be involved in the process and how should it affect the design of your framework?
How to streamline documentation for multiple frameworks for your ICS.
What technologies are being adopted to assist with the control lifecycle and implementation?
Greatest space for efficiency gains with the streamlining of controls and proper internal controls system.
What are the steps that are often overlooked during control testing?
Alyne's Financial Controls: SOX/SOC-in-a-Box
Interested in learning more? Alyne's capabilities enable organisations to perform a regular health-check of their financial integrity, better preparing them for SOX and SOC adherence and audits. An out-of-the-box solution to meet Internal Control over Financial Reporting (ICFR) requirements for easier SOX and SOC 1 compliance.